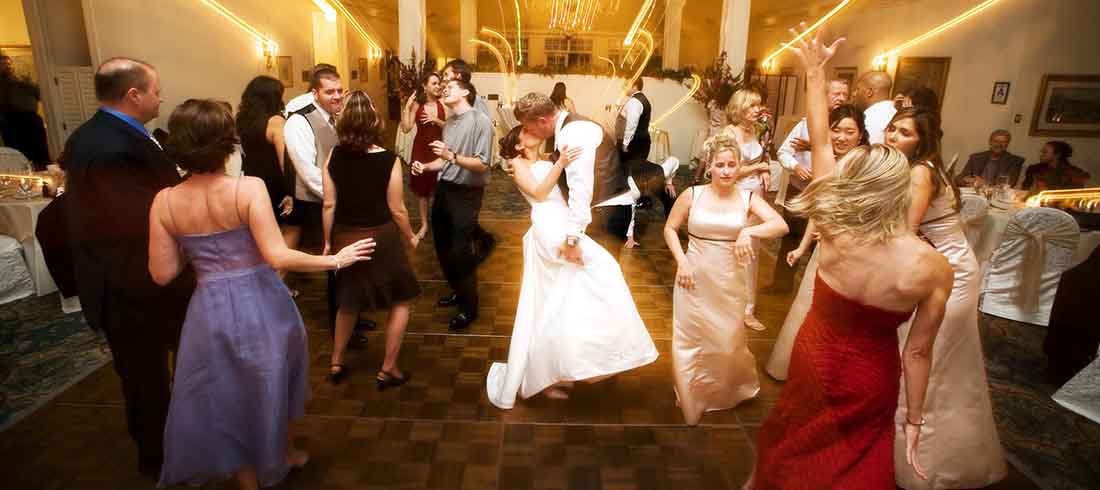 The 10 most critical things you should know about hiring a Wedding DJ.
By Jay Frank – Crestline Entertainment, Inc.
Is your DJ Company trustworthy and conscientious? Beyond the reviews, surveys or testimonials. Look to sources like the Better Business Bureau.  BBB members are subject to an intense examination process and must pass rigorous tests, scrutinizing details and in-depth analysis of their business practices before attaining membership.  Remember also to check the BBB for complaints and resolutions. Click here for the Chicago & Northern Illinois BBB
Is what they are charging really worth it? The definition of value is measured by the relationship between prices charged and services rendered. Factors include complexity of the function in relation to details, variations on sound system components, dance floor lighting options, attention to details, specific song request fulfillment, level of DJ involvement and master-of-ceremony skills.  A DJ's commitment to these elements, plus the talent in prescribing the right mix of music for an event largely determines their overall worth.  Bottom line, it's not the tools, but how their used that makes the difference.
Will your DJ have the knowledge base, desire and raw passion your event requires? Like an artist that uses acquired knowledge and style to influence their paintings, the same is true with DJ's regarding the results they achieve. This is critical. Anyone can download music and have your tunes available, but how they're put together is the "art" of the profession. DJ results can only be supercharged by music knowledge and passion for success. Can guests easily follow along where the DJ is leading them?  Is the DJ keeping up with the group or holding them back?  What ideas does he have to re-invent or re-energize a crowd?  Can he think on his feet and improvise if something goes not as planned?