Karaoke is BACK and bigger than ever!
The craze is being re-born here in the late 20-teens.  "With the popularity of You-tube it's really part of our culture now" says Jay the owner of Crestline Entertainment, Inc.
Karaoke is perfect for corporate affairs or family fun, even in the most informal settings. For unpredictable fun & excitement, Karaoke is really a no-brainer.  — Call and reserve yours today!  630-766-9898
With over 11,000 songs to sing, 2 wireless microphones, monitor and multiple up-to-date booklets, your guests will party like a rock stars!
Add this to any DJ package and get an instant quote right now by clicking here!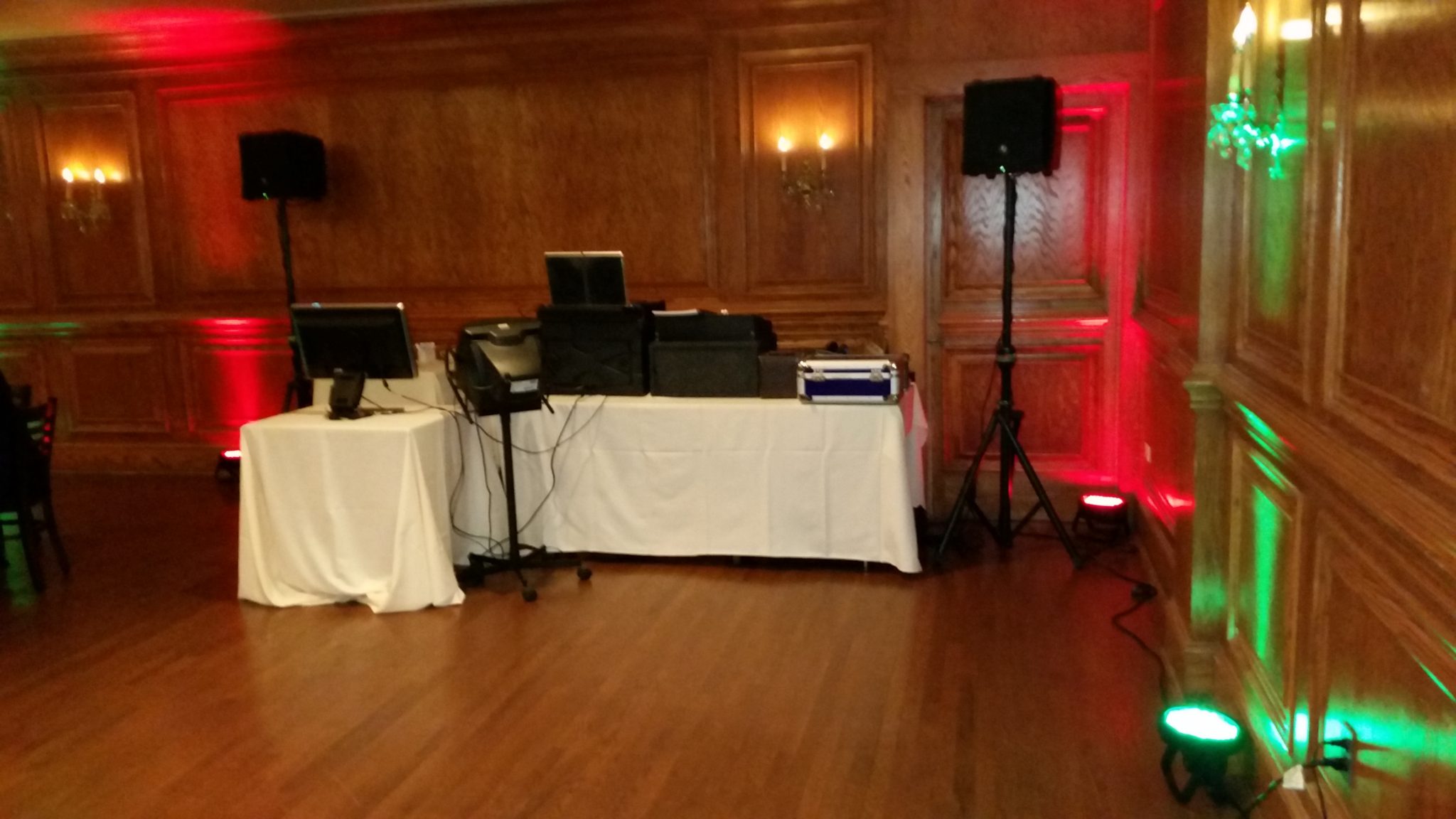 Here's what a Crestline Karaoke set-up looks like "dressed up" with up-lights.
Nowhere can your guests engage themselves in something that will inspire the whole crowd!
(Got a BIG event??? Supersize your packages with an LCD projector & a large projection screen for the finishing touch! ) 
See just how cool & affordable our Karaoke fun can be with any DJ package by clicking here!
(*Quantities limited, reservations required.)